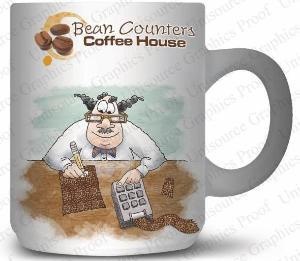 Bean Counters Coffee House 12951 Metro Parkway # 16 Fort Myers FL 239.344.0005


Espresso yourself!

Close your eyes and breathe in the aroma of a fresh brewed, made to order coffee, latte, smoothie, sandwich or muffin. ...mmmm sounds good doesn't it?

Coffee, sip it slowly, embrace the aroma let it sink in and give you time to think. It's a lot more than just a drink; it's something happening. Not as in hip, but like an event, a place to be, but not like a location, but like somewhere within yourself. It gives you time, but not actual hours or minutes, but a chance to be, like be yourself, and have a second cup...relax its just you, your thoughts and your coffee...

At Bean Counters Coffee House, we are not just another simple coffee shop. Sure, we offer the usual, coffee, Espresso, Cubano, Latte, Cappuccino, Frappe, Smoothie, Tea, Cocoa, Mocha - even sandwiches and muffins. And, of course, the FREE wifi, but that's where the similarities end.

Immediately, upon walking into Bean Counters Coffee House you'll be practically entranced by the aroma of our fresh roasted international blend of java. Combined with the mouth watering fresh baked muffins, cookies and "Mookies" (Our own invention of a muffin-cookie) . Your coffee will be individually ground to order with each cup and served just the way you like it.

"Yes!" you say, "but don't all coffee shop's offer that? " In short, NO! You'll be greeted by our friendly staff, get the chance to register for an exciting class (tax preparation instruction for example....yes taxes are both exciting AND fun at our not so traditional coffee house!), attend a game night or even an event.

Our unique design also offers a full range of business services. "What? - Business Services?" Well, how would you like to meet with your CPA, accountant, bookkeeper, payroll service provider and other business consultant over a cup of coffee in a relaxed atmosphere? Not comfortable with that? Ok, then how about taking the coffee into the back executive offices and conference room? A totally professional, private confidential meeting space or office. Doesn't that sound better than your standard stuffy, stodgy, elite minded reserved CPA practice? Not to mention the savings! Our goal is to put money in your pocket. Most clients leave with more money than when they came - WOW, what a concept!

Why not give us a try? Thanks a Latte!

Bean Counters Coffee House - 12951 Metro Parkway #16, Fort Myers FL 33966 contact me directly at 239.344.0005 or email me at Len@beancounterscoffee.net